Why accuracy matters
A COVID-19 antibody test needs to be accurate so that antibodies to other viruses like the common cold cannot be mistaken for antibodies to COVID-19. This ensures that there are no "false-positives" – that the test will not become reactive to any other antibody. This is ensured by having 100% specificity.
The ability to more accurately assess those with antibodies helps inform public health decisions. It allows for accurate surveillance of the disease prevalence within a population.
Antibody tests can help researchers understand how long antibodies to SARS-CoV-2 remain in the body and determine the relationship between immune response and immunity to the virus.
Ortho's COVID-19 antibody tests deliver confidence in results through the assay design and VITROS® technology.
Where & when the test can be used
Ortho's antibody tests can be used in a hospital setting as part of patient care management. The tests can also be used in an outpatient care setting to help determine prevalence of the disease in a population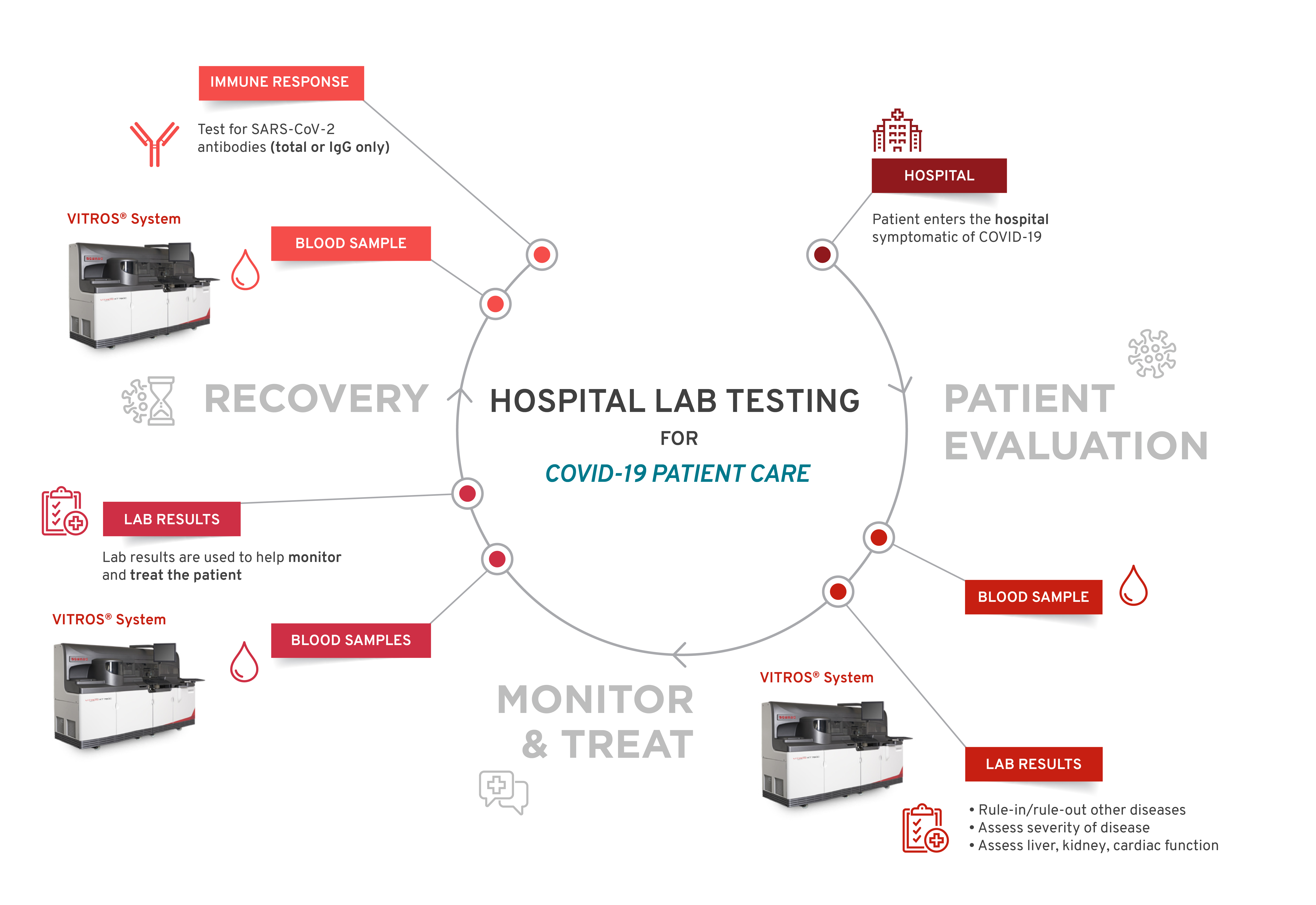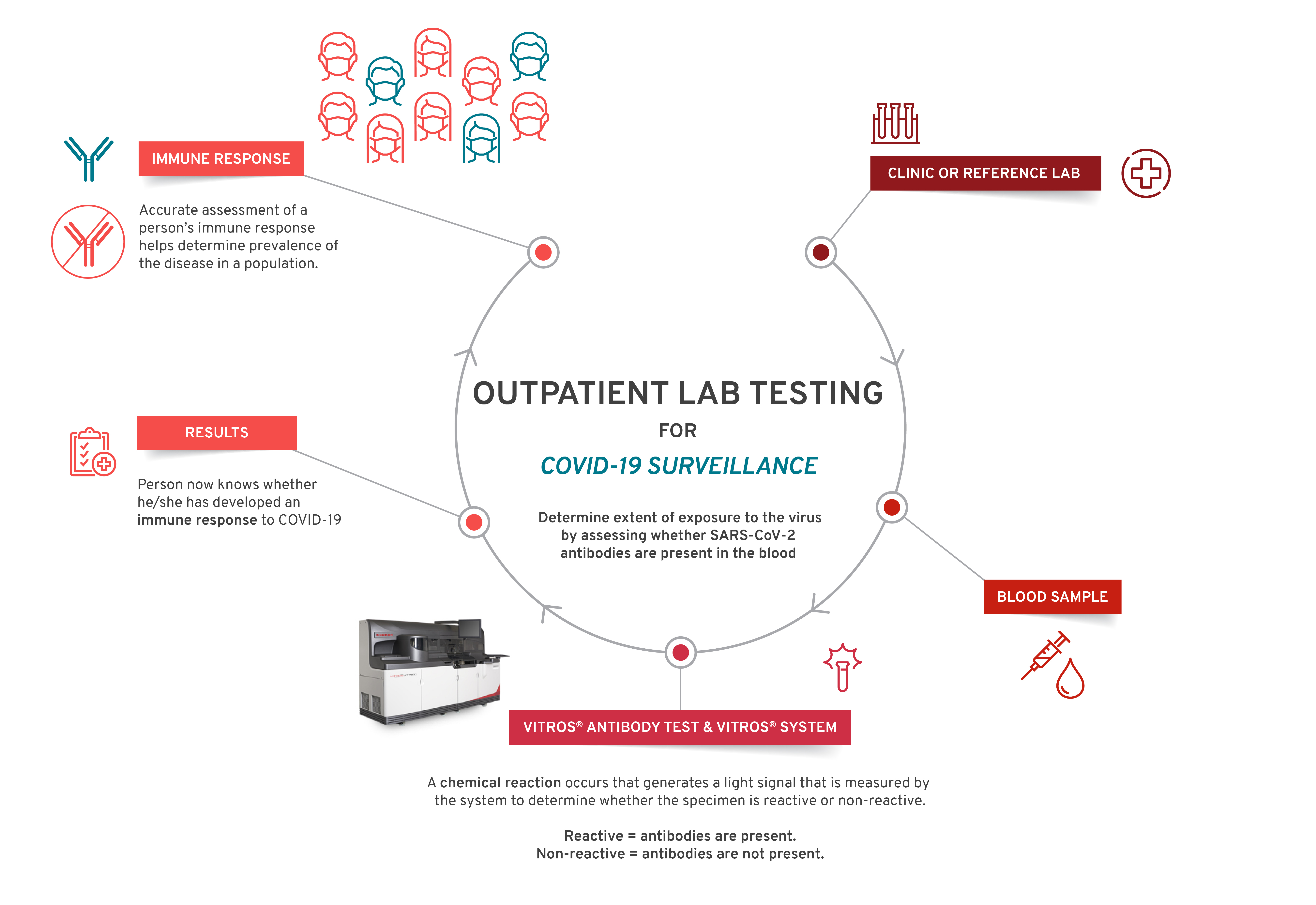 VITROS® COVID-19 Antibody Tests
Total Antibody
Indicates a recent or prior infection
Detects all antibodies - IgM, IgA, and IgG
Helps identify current or past exposure to SARS-CoV-2
IgG Antibody
Indicates a recent or prior infection
Detects the IgG antibody
Helps identify an adaptive immune response
Product availability is subject to fulfillment of regulatory requirements in each market
Related resources and education
Together we can find a solution