Covid-19 Antibody Testing
VITROS® COVID-19 Antibody Tests
Ortho is helping to understand immunity
Ortho's VITROS COVID-19 Antibody Tests detect antibodies to the S1 protein, a primary target for neutralizing antibodies against SARS-CoV-2.
THE PROOF
Lowest chance of false positives
Rules out antibodies with 100% specificity
Highest reagent yield
Maximizes the number of assays used for testing vs. calibration
Widest dynamic range
Differentiates clearly between reactive and non-reactive samples
THE ORTHO DIFFERENCE
VITROS: Accurate COVID-19 antibodies detection
Delivers the highest confidence in positive results
Ortho's VITROS system eliminates errors and delivers lab results with integrity.
Find out more
Error-reducing system design
Extensive light signal duration
Our signal has significantly higher duration which improves sensitivity, specificity, and precision — particularly at small sample volumes
Unique and specific targeting
Ortho's VITROS COVID 19 SARS-CoV-2 assays target the most unique S1 protein to minimize cross-reactivity with other coronaviruses
Highly accurate results and differentiated test design
Get the widest dynamic range of antibody detection without a gray zone.
Find out more
Disposable tips
Changing tips at each test stops cross contamination and false positives
MicroSensor quality control
Exceptional detection
Enables dynamic lab operation
Only VITROS prepares your lab to respond to volatility.
Find out more
Easily reconfigure your lab
Less maintenance
Ready when you need it with 24-hour ready mode and long calibration intervals at 28 days
Industry-leading service
High reagent yield
Use your resources to test, not calibrate
Future Ready
Anti-S neutralizing antibodies play a key role in COVID-19 immunity
Not all tests perform the same. Read more about how neutralizing antibodies are an important mechanism to immunity for SAR-CoV-2.
Find out more
Independently Evaluated by Mayo Clinic
See how Ortho's COVID-19 IgG Antibody test performed against other high-throughput immunoassays.
Introducing VITROS COVID-19 Performance Dashboard
Fast and easy way to stay informed about your COVID-19 antibody testing performance. 
YOUR COVID-19 ANTIBODY FAQS, ANSWERED
What we know and are still learning about antibody testing
What are neutralizing antibodies?
Neutralization is the process of antibodies blocking the viral infection. Neutralizing antibodies are antibodies that are capable of binding a virus and block infection; not all antibodies are capable of neutralization. The presence of neutralizing antibodies at a high-enough antibody level imply a person has immunity – that means they cannot be infected or transmit the infection. Measuring neutralization activity can select which convalescent plasma can be used for therapy and determine individuals who have immunity.

Currently, the clinical community is assessing what antibody level is high enough to confer immunity. This has not been completely established yet.
How do Ortho's tests target the SARS-CoV-2 virus specifically?
Ortho's antibody tests target the spike (S1) protein, the most unique and specific to the SARS-CoV-2 virus. This minimizes the risk of false positives. The tests also use the unique and Enhanced Chemiluminescent technology that greatly enhances the light signal, leading to a wide dynamic measuring range. The larger range means more accuracy in that there is a greater separation between negative and positive results.
How do antibodies help experts further understand immunity?
S1 is the virus protein that attaches to human cells. Human neutralizing antibodies against SARS-CoV-2 targets the S1 virus protein to disable the virus attachment to human cells, which will prevent the virus to invade the human cells and create COVID 19 infection. This immune response mechanism creates the human immunity to SARS-CoV-2 virus.
How does Ortho help optimize patient care?
Ortho provides hospital labs with an extensive menu of tests that deliver reliable, fast, accurate results to enable decisive patient care. Find out more.
Results you can trust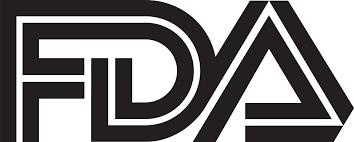 Are you ready for peace of mind?
2020 Ortho Clinical Diagnostics. Ortho Clinical Diagnostics, publishes this site and is solely responsible for its content. The availability of the products is subject to compliance with the regulatory requirements of each market.