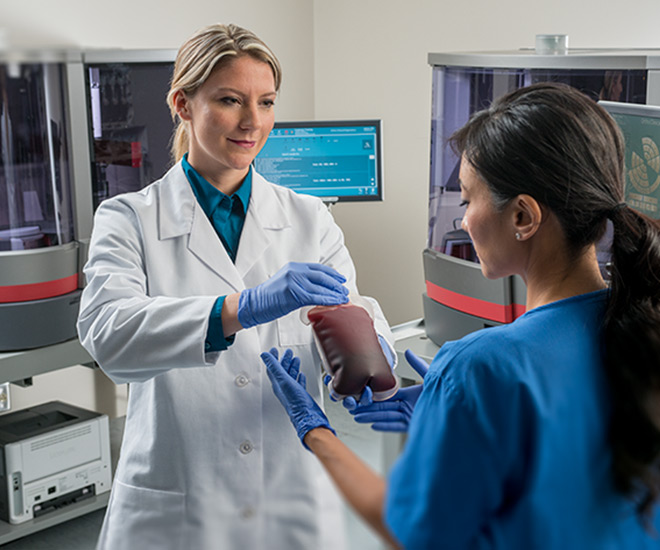 Transfusion Medicine
Challenges to do more with less.
1. HIGHER DEMANDS:
Increasing patient load
Managing complex testing and patients
Meet more and complex quality and regulatory requirements
2. LESS RESOURCES:
Budget constraints
Availability of skilled staff
Results on time to support clinical decisions
Because every test is a life, Ortho is dedicated to providing safe transfusions. Our solutions are designed to give you the tools you need to confidently deliver efficient and reliable results.
For over 80 years, transfusion services have trusted Ortho to ensure the safety of their patients' transfusions. With more than 4200 , every second a patient is safely transfused due to Ortho's pre-transfusion testing.

Ortho's solution enables confidence in system reliability, increased lab efficiency and a better user experience.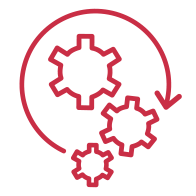 Optimize your resources
With complete standardization, centralization and seamless flow of information.
Control your operations
Eliminate non-value added tasks, streamline workflow, put skilled employees where you need them most.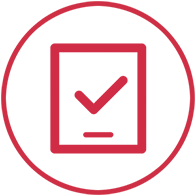 Trust
The legacy of safety, quality, and innovation. Superior Service and Support.

Find out how Ortho can support you in your daily challenges.
When you partner with Ortho, reliable results are just the beginning. You'll also get the tools, knowledge, and partnership you need to improve your lab's efficiency, workflow, and output today—and in the long-term. Because with Ortho by your side and in your lab, you'll be able to:

Minimize your patient's wait time thanks to predictable short turnaround time and true STAT prioritization.


Reduce the risk of human error and make your lab more efficient by automating up to 99% of your testing needs.*


Improve your lab's overall workflow, by allocating skilled employees to tasks that require their expertise, while Ortho handles the rest.


Have access to a team of experts supported by our first-in-class technology – SMART Service and e-Connectivity™-  that can help spot problems before they even start.*


*Source: Service Trak™ 2016, 2017, 2018, and 2019.







---
Broad menu of assays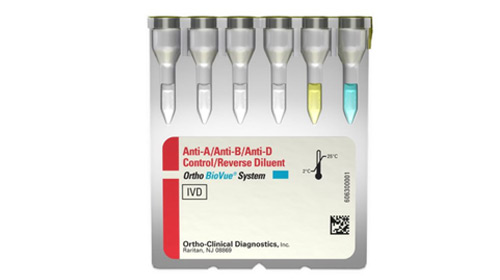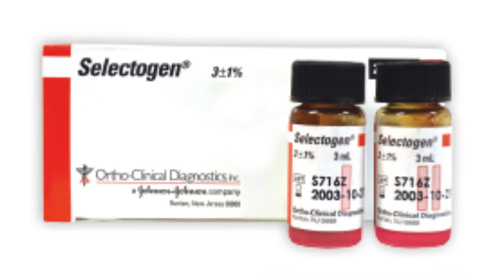 * Source: Ortho™ Sera Instructions for Use.
Integrated and scalable instruments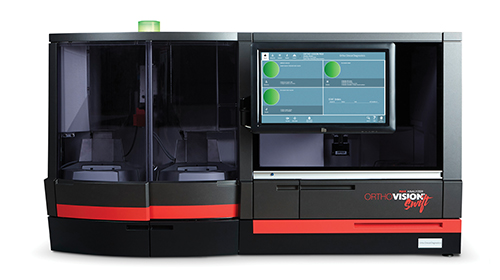 ORTHO VISION® Swift Max Analyzer
The ORTHO VISION® platforms are Ortho's fully automated column agglutination technology systems with wider automation capabilities.
ORTHO VISION Platform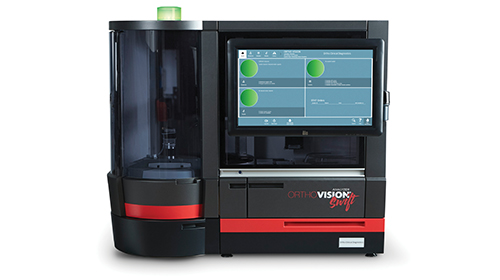 ORTHO VISION® Swift Analyzer
ORTHO VISION® Max Swift and ORTHO VISION Swift are a true scalable and standardize solution for immunohematology laboratories.
ORTHO VISION Platform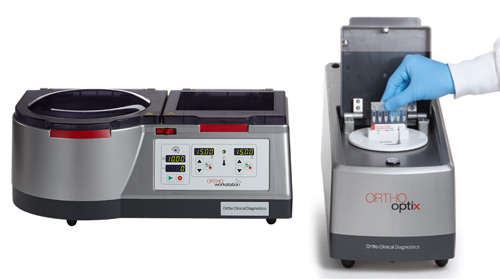 ORTHO Workstation™ + ORTHO Optix™ Reader
Semi-Automated Solutions for ORTHO BioVue® System
SW solutions to integrate laboratory and data management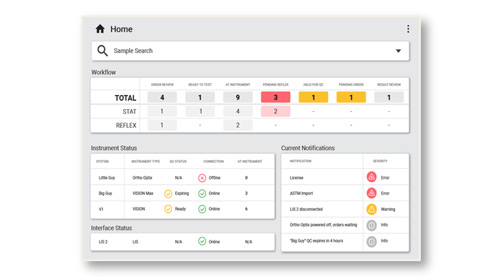 ORTHO CONNECT™
Ortho´s enhanced middleware solution to elevate patient care within your lab and network.
ORTHO CONNECT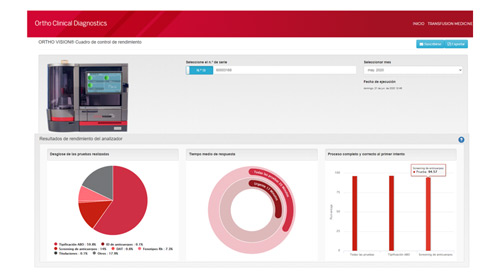 e-Connectivity® – ORTHO VISION® Dashboard
Monitor your instrument performance to boost your lab efficiency and meet your goals.
Stay Connected and Protected