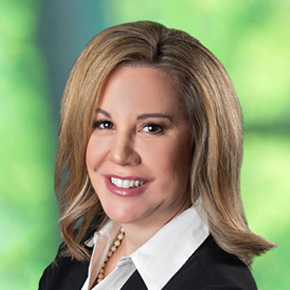 Samantha Betancourt Vice President, Supply Chain and External Operations
Samantha Betancourt
Samantha Betancourt, vice president of supply chain and external operations at Ortho Clinical Diagnostics, is responsible for transforming and leading Ortho's customer-focused supply chain in order to meet the needs of internal clients and external customers.
Betancourt has more than two decades of supply chain leadership experience. Before assuming her role at Ortho in 2020, Betancourt led the global supply chain for Terumo BCT, a global leader in blood management, blood safety, therapeutic apheresis, cell therapy, and cell collections with headquarters in Lakewood, Colorado. Prior to Terumo BCT, Betancourt held various global commercial and operational positions for companies including KEMET Electronics Corp., Flextronics, TE Connectivity Ltd., and BPL Plasma. Her industry experience includes contract manufacturing, telecommunications, technology, pharma, and medical devices.


In addition, Betancourt is a native English and Spanish speaker with over 24 years living and working in Latin America. She has business competency in Portuguese as well.


Betancourt holds a Bachelor of Arts degree in History from the University of Florida and received a Master of Science in International Business from Central Michigan University. She also received a Certificate in Financial Management from Cornell University.