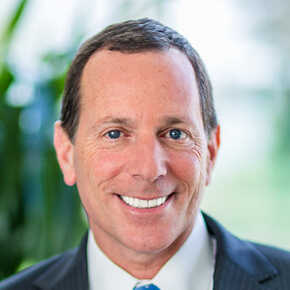 Michael Schlesinger General Counsel
Michael Schlesinger
Michael Schlesinger, general counsel, has extensive experience in corporate practice, mergers and acquisitions, and has served as in-house counsel for a variety of venture-backed firms.
Prior to joining Ortho Clinical Diagnostics, he was a partner and corporate lawyer at Latham & Watkins, LLP, in Washington, D.C., where he provided general company representation to a wide variety of early-stage and established companies. He previously was partner at Venable LLP and partner at Tucker Flyer, PC for 12 years.

As an M&A lawyer, Schlesinger has extensive experience with more than 25 years of practice representing numerous purchasers and sellers in a wide variety of acquisition, sale, merger, joint venture, and other business combination and divestiture transactions.
Schlesinger has served as an adjunct professor at Georgetown University Law Center teaching business planning. He is a frequent speaker on topics involving venture capital, mergers and acquisitions, financings, and other issues affecting early-stage ventures. He has served as co-chair of the executive committee of the Family Business Forum, as a member of the selection committee for the Mid-Atlantic Venture Association's Capital Connection, and as a member of the Champions Committee for the greater Washington, D.C.-area chapter of the National Foundation for Teaching Entrepreneurship.
Schlesinger earned a Master of Laws degree from Georgetown University Law Center; a Doctor of Law degree from Boston University School of Law, where he was cum laude, note and case editor, Boston University Law Review; and J. Joseph Tauro Distinguished Scholar, and a Bachelor of Science degree from Lehigh University.