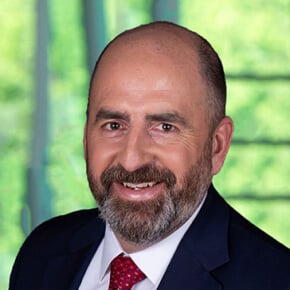 Michael S. Iskra Head of North America
Michael S. Iskra
Michael S. Iskra is president of North America commercial operations at Ortho Clinical Diagnostics. He leads the company's North America customer-facing organization, spanning sales, service and regional marketing, as well as regional commercial support functions.
Iskra has two-and-a-half decades of advancing experience in sales, marketing, operations and general management in diagnostics and health care products and services. Prior to Ortho, he served as senior vice president of business development for Healthways in Franklin, Tenn. He previously was the general manager of a newly acquired business at CCS Medical and spent 14 years at Bayer/Siemens Diagnostics in a variety of roles with increasing responsibility.
Iskra holds a Bachelor of Arts degree in international relations from the University of Delaware. He also completed the Executive Management Program at University of Notre Dame, Mendoza College of Business, and the General Management Leadership Program at Columbia Business School.