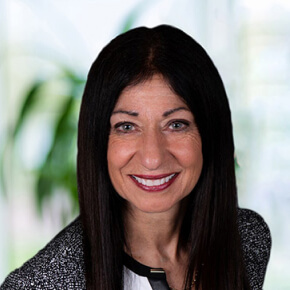 Karen Taylor Head of Global Commercial Enablement
Karen Taylor
Karen Taylor, vice president and head of global commercial enablement for Ortho Clinical Diagnostics, is responsible for global commercial learning and development, global sales enablement and global sales analytics.
Under her direction, Taylor's team ensures that Ortho's commercial field employees and customers have the knowledge and skills needed to drive effective patient diagnosis through Ortho's portfolio of products and services. In addition, Taylor oversees Ortho's customer excellence activities throughout the company, bringing together all employees against the shared goal of continually improving the customer's experience with Ortho. She also drives a coordinated global approach around distributor management.
Previously, Taylor led Ortho's transition to becoming a standalone company. She coordinated the efforts of all key functions, including quality assurance, regulatory affairs, human resources, finance and supply chain, to establish a smooth conversion for our customers and employees. Taylor's work on this project led to her receiving the company's first annual Prestige Award in recognition of her extraordinary behavior and significant accomplishments in support of Ortho's progress.
Taylor joined Ortho in 1998 and has more than two decades of experience in the company's commercial organization, with a track record of delivering strong results. Her resume at Ortho includes management of sales, service and technical teams—building leaders at all levels, focused on our customers and their patients.
Taylor holds a Bachelor of Science degree in medical technology from Illinois State University.