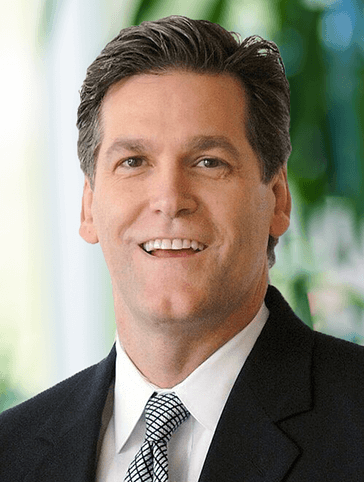 Chris Smith Chief Executive Officer
Chris Smith
Chris Smith, chief executive officer of Ortho Clinical Diagnostics, has more than 30 years of health care sector experience and a proven track record driving value creation for multinational businesses.
Prior to joining Ortho, Smith served as the CEO of Cochlear Limited, a publicly-traded global medical device company headquartered in Australia, from 2015 through 2018. Under his leadership, Cochlear Limited reached annual sales in excess of AU$1 billion while the market cap of the company more than doubled. While CEO, Smith led a strategy focused on customer experience, globalization, service expansion and product innovation. Smith also served as the president of Cochlear Americas for more than a decade, more than quadrupling revenue during his tenure.

Prior to Cochlear, Smith held several senior executive roles, including CEO in residence for Warburg Pincus and global group president of Gyrus Group Plc., a surgical products company. As CEO of Gyrus Medical, he grew revenue and expanded operating profit. He also held leadership roles with KCI, a health care company focused on wound care, Prism, an information technology company, and the health care services company Cardinal Health. He earlier worked for Abbott's pharmaceutical products and physician office diagnostics divisions.
Smith serves on the boards of directors of several companies, including Results Physiotherapy, Nyxoah and Akouos, and was a senior external advisor for McKinsey & Co., AngelMD and EQT Partners. He previously served on the boards of directors of publicly-listed Xtent Inc. as well as Startek Inc., Universal Biosensors, Gyrus Group Plc, and Acclarent Inc.
Smith holds a Bachelor of Science degree from Texas A&M University.