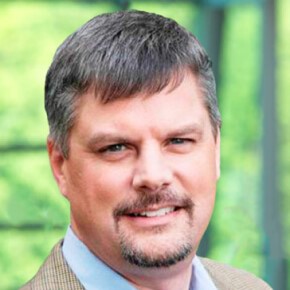 Chad Dale Chief Operating Officer
Chad Dale
Chad Dale is Chief Operating Officer at Ortho Clinical Diagnostics, overseeing quality, regulatory and compliance matters, human resources, information technology infrastructure, communications, brand identity and digital marketing, research and development and indirect procurement on a global scale.
Previously, he served as executive vice president of operations and supply chain with global responsibility for manufacturing, facilities, procurement, supply chain, and environmental, health and safety operations.
Prior to joining Ortho in 2016, Dale was head of manufacturing and technical operations for Alcon's surgical franchise within Novartis.  In that role, he provided operational leadership for all the facilities associated with Alcon's diverse surgical franchise. With more than 20 years of global operation's experience, Dale has also held leadership roles at Roche, Tyco International, and Abbott Laboratories.
Dale holds a Bachelor of Science in biomedical engineering from Marquette University, a Master of Business Administration from the University of South Carolina and a Master of Science in industrial engineering technology from Texas A&M.