We are committed to operating in a manner that supports the environmental health of the communities in which we operate and the sustainability of the planet. In our operations, we focus our environmental efforts on reducing waste and energy consumption while generating clean energy at our global facilities; and incorporating environmentally-friendly practices into our product manufacturing and packaging.
Protecting the environment and advancing sustainability go hand-in-hand with our purpose of improving and saving lives through diagnostics.
Our VITROS® Systems, which test blood for diseases, conditions and substances, do not require water or drains to operate, helping our customers reduce their environmental footprint. Through our dry technology, Ortho has helped hospitals around the world save millions of liters of fresh water. It's why you can find our systems on aircraft carriers and humanitarian aid ships, and in remote areas.
> Global Environmental, Health and Safety Policy
Environmentally Responsible Operations at Worldwide Facilities
Water Consumption Reduction
Our Rochester, N.Y. (U.S.), facilities saw a reduction in water consumption by nearly 33 million gallons per year from 2015 to 2018 thanks to initiatives including the introduction of new water pumps.
We also achieved reductions in water consumption at its Raritan, N.J. (U.S), Pompano Beach, Fla. (U.S.), and Pencoed, Wales (U.K.), facilities, resulting in a company-wide 25 percent reduction since 2015.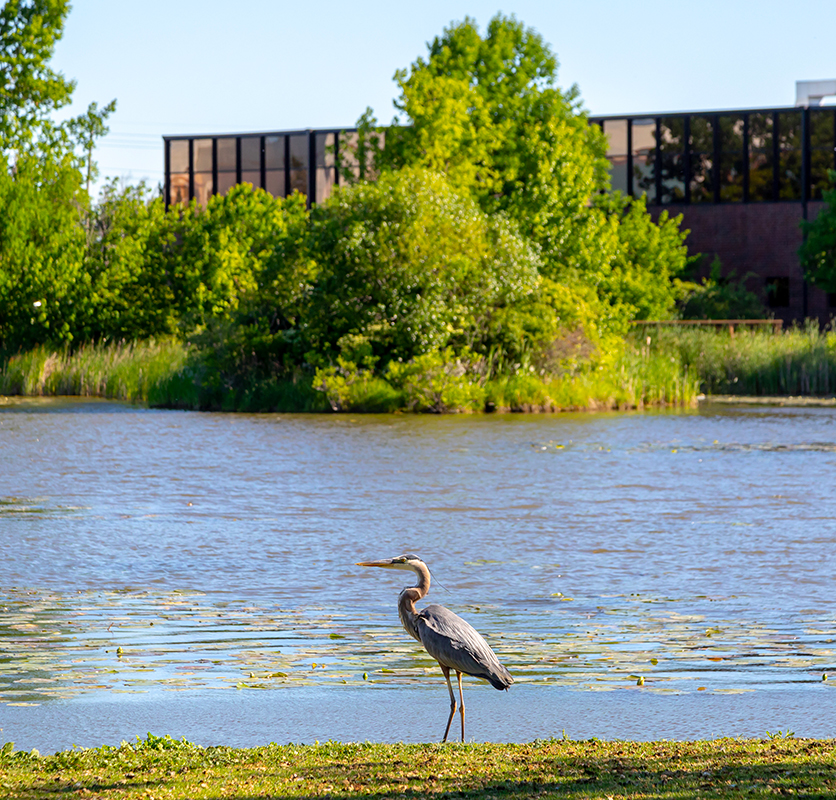 Waste Reduction and Recycling
Our Raritan, Rochester and Pompano Beach sites reduced waste to landfills or incineration, leading to a company-wide 17 percent waste stream reduction from 2015 to 2018.
From 2016 to 2018, our Raritan and Rochester facilities diverted their medical waste streams comprised of plastic and blood products from incineration to recycling for plastic recovery. During the period, nearly 400 tons of medical waste was recycled into plastic construction materials.
At the Rochester facility, a new waste recycling program implemented in 2018 resulted in the reduction of its reportable hazardous waste by nearly 75 percent.
Energy Conservation and Clean Energy Generation
Ortho has implemented a multitude of energy efficiency improvements that resulted in both the generation of clean energy and the reduction of energy consumption by 5 percent since 2015.
The Raritan facility has reduced its electrical demand by 10 percent since 2015. This has been mostly achieved through facility-wide LED renovations as well as investment in upgrades to the facility's cogeneration unit, which utilizes natural gas to produce both electricity and steam. The efficiency of this system offsets the purchase of electricity from the grid and reduces the amount of natural gas needed to produce steam.
Solar panels at the Raritan site and the cogeneration unit upgrades together have offset an average of more than 9 million KwH of energy demand each year since 2015, enough to power 875 typical U.S. homes per year, and the solar panels alone offset an average of more than 2 million KwH per year, enough to power more than 200 homes.1
Product Stewardship
We continually work to incorporate environmental improvements into our analyzers that reduce waste and eliminate water consumption.
Ortho consistently investigates means to use environmentally friendly packaging. Whether it is plastics, paperboard or multi-layer films, the company continually strives to identify "greener" alternatives and solutions. And while the company always packages in ways that guarantees the safety and efficacy of its products, Ortho is also careful not to over-package.
Awards Honoring Ortho Clinical Diagnostics' Sustainability Efforts
All of Ortho's main manufacturing facilities worldwide have been certified to the ISO 14001 Environmental Management Standard since 2001, and more recently have been certified to the even more stringent ISO 14001:2015 standard.
The Raritan site is recognized as an Environmental Stewardship Site by the New Jersey Department of Environmental Protection.
The Rochester site is a member of the New York Green Business Program. Ortho is one of only 14 companies in New York as a charter member of the program, which recognizes superior environmental performance.
---------------
1​https://www.eia.gov/tools/faqs/faq.php?id=97&t=3
Top Image: Ortho headquarters, Raritan, N.J., by Michael S. James, Ortho employee
Text image: Ortho Canal Ponds building, Rochester, N.Y., by Zhong Ding, Ortho employee.
PR-04936